Dwayne Johnson Project Rock Under Armour With Lindsey Vonn
Who doesn't love Dwayne Johnson? From derailed football career to "The People's Eyebrow," then from WWE icon to worldwide movie star. The Artist Formerly Known As The Rock is everywhere these days. Talented, driven and focused, he's an inspiration. Especially for those of us who stay fit.
Bend Boundaries
Bend Boundaries is Johnson's latest Project Rock collection for Under Armour. The campaign features Lindsey Vonn, and the line is available now.
Dwayne Johnson didn't start out on top of the world. He worked his butt off to get there. From having his football career cut short to being scoffed at for trying to break into acting, being told "no" has always been the source of Dwayne's inspiration. Since Day One he's been about pushing the envelope and bending boundaries. His latest collection for Under Armour is a testament to that focus and drive.
Dwayne Johnson is Born for The Act
Like previous Project Rock collections, every piece of the Bend Boundaries collection is personally tested and put through The Rock's intense ringer by Dwayne himself—usually in his famous home gym known as the Iron Paradise.
Dwayne's UA/Project Rock apparel is made to withstand everything the hardest worker in the room could throw at it. The new #BendBoundaries line includes hoodies, leggings, pullovers, tees and more featuring Under Armour technology like UA HeatGear and UA Charged Cotton.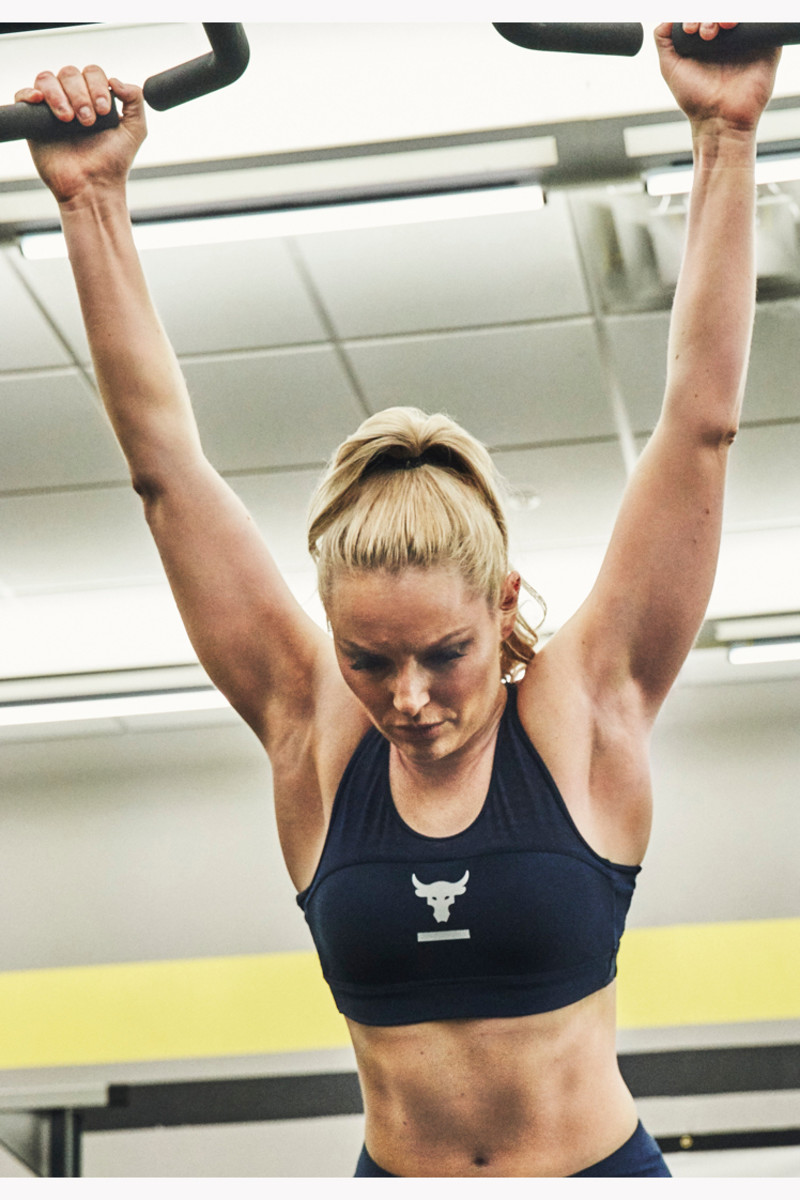 Bend Boundaries features a newer, deeper suite of women's gear and apparel, and so the collection marks the introduction of Lindsey Vonn, Project Rock's first ever ambassador.
The line is expansive, with everything you need to bend the boundaries others expect you to stay within. The popular bestselling PR1 training shoe returns in white and blue colorways. The collection also introduces a special Project Rock edition of Under Armour's HOVR Phantom. The UA HOVR Phantom Project Rock is available in men's and women's sizes and marks the first women's shoes available through a Project Rock collection.
Conclusion
Dwayne Bend Boundaries project just like everything else is kicking out fine. It is really mouth watering for the 46 years old ex-wrestler and football star.
With his level of success and attitude of focus. The Rock may well one day be the president of US like Arnold was once a Governor. Though a bit humorous but again anything is just possible.
so!
What other project has Dwayne Johnson Previously worked on that saw massive success? Use the comment box to drop your thoughts and Shout Me Celeb will be sure to reply. Remember we love you and we keep you entertained.
Follow us on Facebook and on Twitter and Instagram be part of our wonderful family. We love you always.